Landscapes
Tudor Landscapes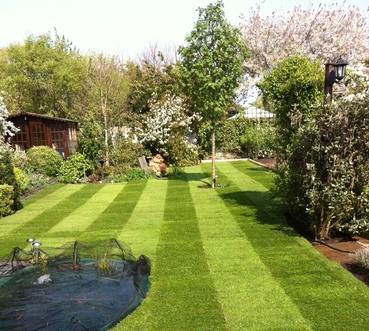 At Tudor Turf we are pleased to offer a full range of services to help you create and enjoy a beautiful garden
Tudor Landscapes are a division of Tudor Turf who are one of the north wests leading suppliers of premium quality lawn turfs. We have a large range of turf to choose from including bowling green, low maintenance, drought tolerant and premium quality landscape turfs. We provide a full returfing service including any ground level alterations, removal of existing lawn and drainage installation throughout lancashire and the north west of England. We replace everything from the smallest lawn to the largest sports pitches.

At Tudor Turf we have the machinery and experience to make the drainage of any site a simple task.

We have available for hire with driver a 1.5 tonne digger and also a micro digger, both machines come with a range of different sized buckets to service all needs. For more info and pricing please call us.